Bimota; Tamburini, the Michelangelo of Motorcycle design
Massimo Tamburini with his 1971 MV Agusta 600 Bimota special
Bimota motorcycles was born by accident, though for superbike enthusiasts the accident was a surprisingly happy event.
In 1966, Valerio Bianchi, Giuseppe Morri and Massimo Tamburini establised Idrotermica Bimota, a heating business in the town of Rimini, on the Adriatic coast, an area of Italy which had long been a center for both racing and motorcycle manufacture.
Tamburini's passion however, was motorcycle design and Massimo modified several local riders' machines to make them faster, lighter and handle better. His efforts were rewarded with success, and before long his work on one particular bike, the MV Agusta 600 four, had gained the admiration of the entire Italian biking fraternity.
Yet, it was an event in the summer of 1972 which was the key to the birth of Bimota; a routine test session at the Misano circuit where Tamburini, his friend Giuseppe Morri and racer Luigi Anelli were testing a Honda CB750. Massimo crashed his Honda Four which left him with three broken ribs.
Maserati; il Tridente di Bologna
Maserati Tipo 60 Birdcage Carrozzeria Allegretti & Gentilini with Fantuzzi, Moss, Alfieri & Bertocchi - Modena 12 May 1959
There were once six brothers in Italy who were artists. Their name was Maserati. One, Mario, worked with paints and canvas. The others made things out of metal.
Fine things with fine engines in them that won races and the respect of all men who admire artistry no matter what form it may take.
Of the five mechanically inclined brothers - Carlo, Bindo, Alfieri, Ettore, and Ernesto - three are still making cars as though they were making watches.
Bindo, Ernesto, and Ettore, however, no longer make the car that bears the family name. They work in Bologna in their hospital-clean, uncluttered shop, building a car called the O.S.C.A., which stands for Officine Specializzate Costruzioni Automobili.
Classic Car Brokerage; we act on your behalf
We buy, sell, broker, locate, consign and appraise exceptional classic, sports and collector cars, arrange transport, customs formalities and registration.
Jaguar, Ferrari and Maserati expertise, though our collection includes a wide variety of other superior motor cars.
Contact us when you are serious about owning or selling a fine classic car. Geneva, Switzerland-based, we serve clients world-wide.
Ferrari Formula One on two wheels: Laverda 1000 V6 for Sale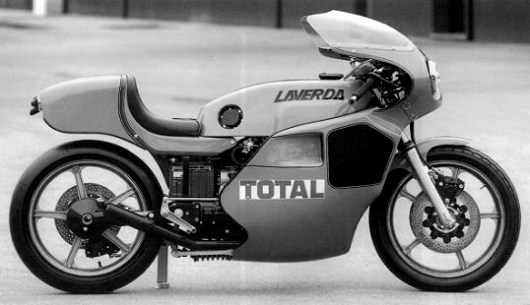 Laverda 1000 V6 to 1977 EICMA Milano Prototype Specifications
As with most experimental projects in the automotive and motorcycle industry, the original first complete Laverda 1000 V6 proto shown on the 1977 Milano EICMA exposition doesn't exist anymore in its original configuration.
The Milano proto evolved from a show motorcycle into the 1978 Bol d'Or racing machine. Over the course of a year it was transformed from mono to dual rear shocks, with extensive work being done to the headstock, new bodywork as well as numerous other modifications, but most importantly it received an upgraded engine and improved fuel supply.
The replaced engine from the Milano prototype however, was the first ever V6 Laverda powerplant which was brought into life on the testbench and was used for intensive testing. It even broke a conrod with patchwork to the enginecases still being visible. This engine was later used in the 1991 Zanini V6 dummy and today *1001* forms the bases of the V6 prototype rebuild to EICMA 1977 expo specifications.
Sold: Cor Dees - Museum Collection of Laverda Motorcycles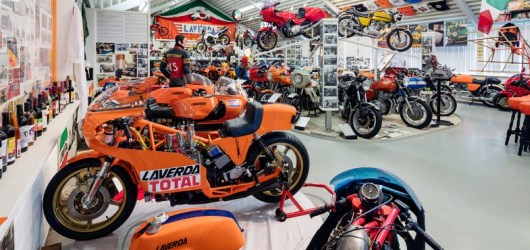 Cor Dees - Museum Collection of Laverda Motorcycles
The entire Museum Collection of Laverda motorcycles and collectibles from renowed collector and marque specialist Cor Dees is now sold.
The collection features 81 motorcycles, scooters and mopeds and covers the complete history of Moto Laverda from 1950 to 2000.
Dees dedication to the Laverda marque has evolved in a second to none display of this North-Italian motorcycle brand. He collected everything related, even artifacts and old machinery showing the agricultural roots of Laverda.
Due to his close friendship with the Laverda family he was able to purchase many of the bikes and associated memorablia directly from the factory. He collected the bikes he liked, and those bikes are significant in the history of Laverda.
Classic & Collector Cars wanted
Here you will find the complete list of cars we are looking for.
Naturally, we would pay you finders-fee upon successful closure of a deal.